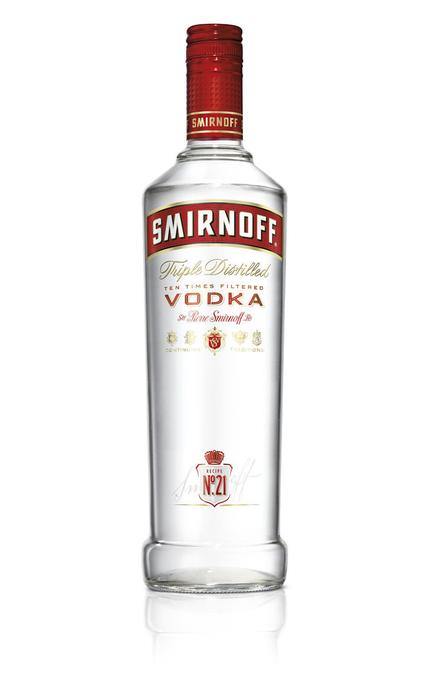 Smirnoff Vodka 70cl
Save

$2.00
Save

$2.00
Original price
$21.00
-
Original price
$21.00
Indulge in the smooth and timeless taste of Smirnoff Vodka 70cl - crafted by Diageo for the ultimate connoisseur of consumed spirits.
Smirnoff Vodka 70cl is a premium vodka that's sure to impress even the most discerning spirit connoisseurs. Made by Diageo, one of the world's leading beverage companies, Smirnoff Vodka has been satisfying customers for over a century. Its smooth and crisp taste can be enjoyed on its own or used as the key ingredient in your favorite cocktail mix. This high-quality vodka is perfect for special occasions or simply when you want to indulge in top-notch quality spirits. Add Smirnoff Vodka 70cl to your collection today and elevate your drinking experience to new heights!
Smirnoff Vodka 70cl is a premiumquality vodka from the renowned brand, Smirnoff
Made by Diageo, one of the world's largest producers of spirits, it offers exceptional taste and smoothness
It can be consumed on its own or mixed with your favorite cocktail to create a perfect drink for any occasion
With its clean flavor profile and versatility in cocktails, Smirnoff Vodka 70cl is an essential addition to any home bar or party setting
Easily one of the most consumed spirits on the planet. Smirnoff is produced by British drinks company Diageo. It is produced in several countries globally including the UK, India and the United States.