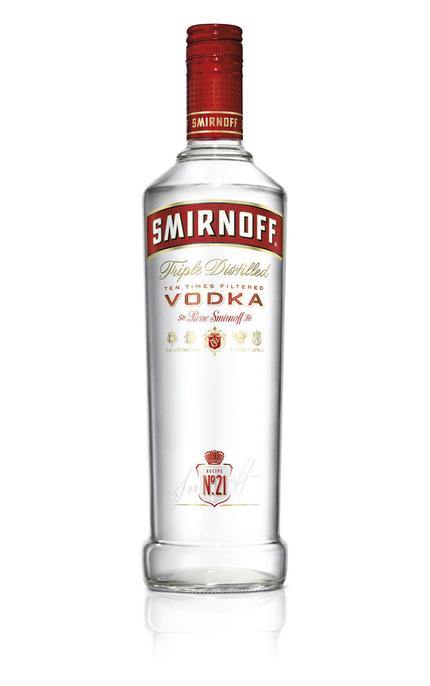 Smirnoff Vodka 1 Litre
Save

$3.00
Save

$3.00
Original price
$30.00
-
Original price
$30.00
Indulge in the smooth and iconic taste of Smirnoff Vodka, crafted by Diageo for those who appreciate premium spirits.
Indulge in a premium taste experience with Smirnoff Vodka 1 Litre, brought to you by the world-renowned Diageo brand. Made from the finest grains and distilled three times for ultimate purity, this classic spirit offers a smooth and clean finish that is perfect for sipping or mixing into your favourite cocktail. With its unmistakable crispness and refreshing flavour profile, Smirnoff Vodka has been a household name since its inception over 150 years ago. Make every occasion unforgettable with this timeless beverage choice that embodies sophistication and elegance like no other. Order your bottle today!
Smirnoff Vodka 1 Litre, crafted by Diageo, is a premium spirit that delivers an unparalleled smoothness and purity in every sip
With its distinctive taste and quality, Smirnoff Vodka 1 Litre is perfect for mixing in cocktails or enjoying on the rocks
This iconic vodka brand has been enjoyed for over a century and continues to be a goto choice for discerning drinkers worldwide
Whether you're hosting a party or relaxing at home, Smirnoff Vodka 1 Litre offers unbeatable value and versatility with its large bottle size
Easily one of the most consumed spirits on the planet. Smirnoff is produced by British drinks company Diageo. It is produced in several countries globally including the UK, India and the United States.