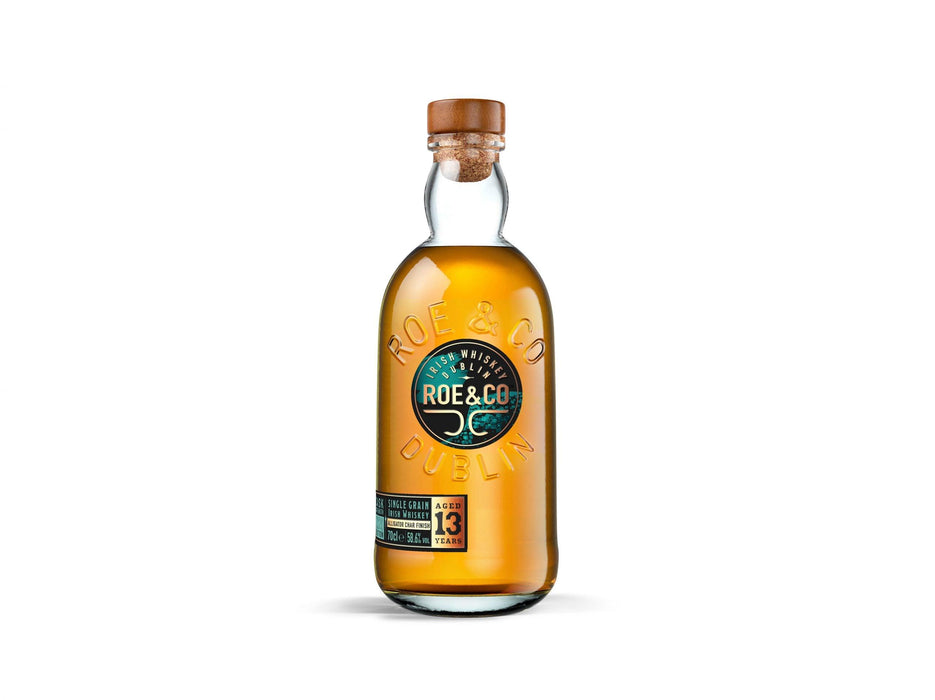 Roe & Co Cask Strength 2021 Sample Dram
Original price
$7.00
-
Original price
$7.00
This is a 5cl sample dram filled from original bottle into a generic bottle.
A 13-year-old Single Grain with Alligator Char New Oak finish. The 3rd in a series of Cask Strength Irish Whiskeys released by Roe & Co.
The Alligator Char New Oak casks used during finishing has imparted a complexity and depth of flavour throughout. Bringing notes of treacle toffee, Jamaican gingerbread, lotus biscuit and the aroma of vintage leather jackets.
The Alligator Char New Oak casks used have been heat treated to such an extent that the wood resembles the texture and graphic of that similar to the skin of an Alligator, giving us a whiskey laden with ripe fruits, pear and banana notes, calling back to our Roe & Co 106 signature blend, perfect for a wintery festive season.
Roe & Co Cask Strength 2021 is perfect served neat, over ice, or in a classic Bobby Burns cocktail with a twist and joins a line of innovations from the brand since its inception in 2017, including the recently launched Roe & Co Japanese Sugi.
A perfect addition to our premium Cask Strength Collection. Order a set of 3 to make for an enticing gift for that whiskey lover in your life.
ABV 58.6%
This newest innovation of Irish whiskey was recently awarded Gold in DB & SB Autumn Tasting 2021