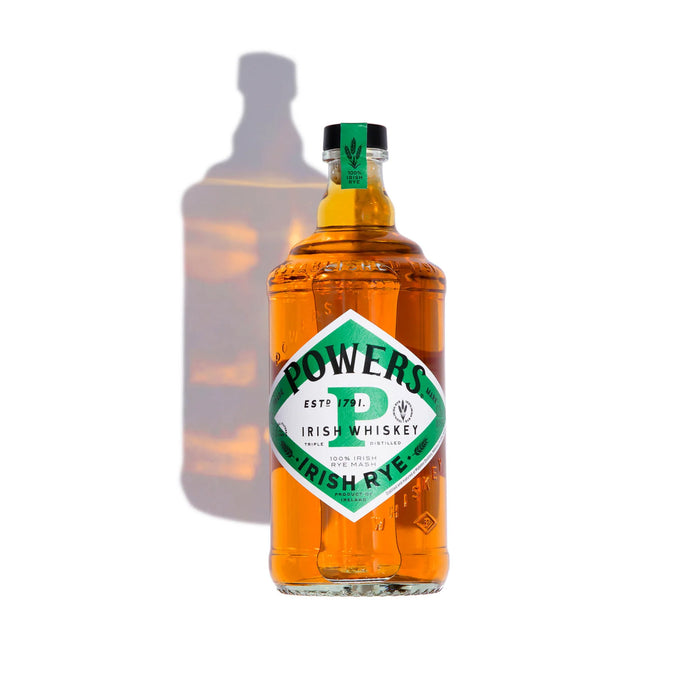 Powers Irish Rye
Original price
$40.00
-
Original price
$40.00
POWERS IRISH RYE is born from careful experimentation. Tested in the 1800s and perfected in the 2020s, timeless takes time, and our 100% Irish Rye mash is no exception. Balancing the peppery taste of rye with the sweetness from seasoned American oak cask maturation, this new POWERS expression brings real character, from a country not short on character itself.
Nose
Burnt orange, maraschino cherries, and toffee banana with rich warming notes of freshly baked rye bread, buttered croissants and charred oak. Robust spices of clove, white pepper and ginger are met with sweet vanilla and earthy sugar cane aromas.
Taste
Candied ginger with orange peel, clove spice and peppermint. Caramelized apples with brown sugar, sweet cereal and red liquorice notes build while the vanilla and charred oak influences work in balance with the rye signature spices.
Finish
Satisfyingly long, with a prickle of chili oil that continues to linger for a time in the company of honey glazed fruits and hardy cereal undertones