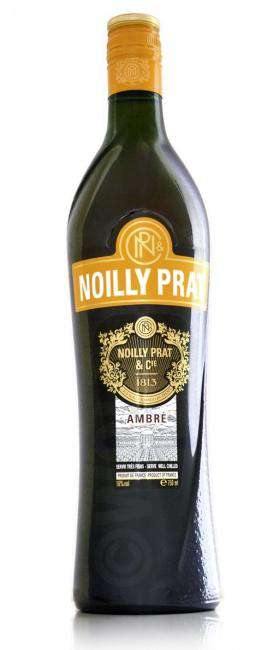 Noilly Prat Ambre 70cl
Original price
$27.00
-
Original price
$27.00
Joseph Noilly crafted his own recipe for French vermouth in 1813. That was the precise moment in which Noilly Prat as a brand came to be. La Maison Noilly Prat was built 37 years later in Marseillan. This enchanting village in southern France was the perfect location to set up shop thanks to the Mediterranean climate and the number of vineyards in the surrounding area. The brand has now been around for more than 200 years, offering a beautiful selection of French vermouths whose production process has not changed since the 1850s.
While white and red vermouths are very common in the vermouth world, it is rare to come across an amber vermouth. Noilly Prat Ambré is made using a blend of the dry white wines produced in the surrounding vineyards, out of mostly Picpoul and Clairette grapes. The white wines age for eight months in the cellar, in casks of Canadian oak, before being transferred to smaller barrels and left outside for a year. This allows the wine to age slowly under the influence of the Mediterranean sun, wind, and seasonal changes in temperatures.
This climate-aged wine is mixed with Moroccan rosebuds, Indian cardamom, and Sri Lankan cinnamon, vanilla, and a secret collection of additional herbs and spices. The final result is a vivid amber vermouth with a complex collection of herbal and floral notes. Enjoy it on ice, garnished with orange or grapefruit, with the knowledge that this spirit has actually been kissed by the Mediterranean sun.