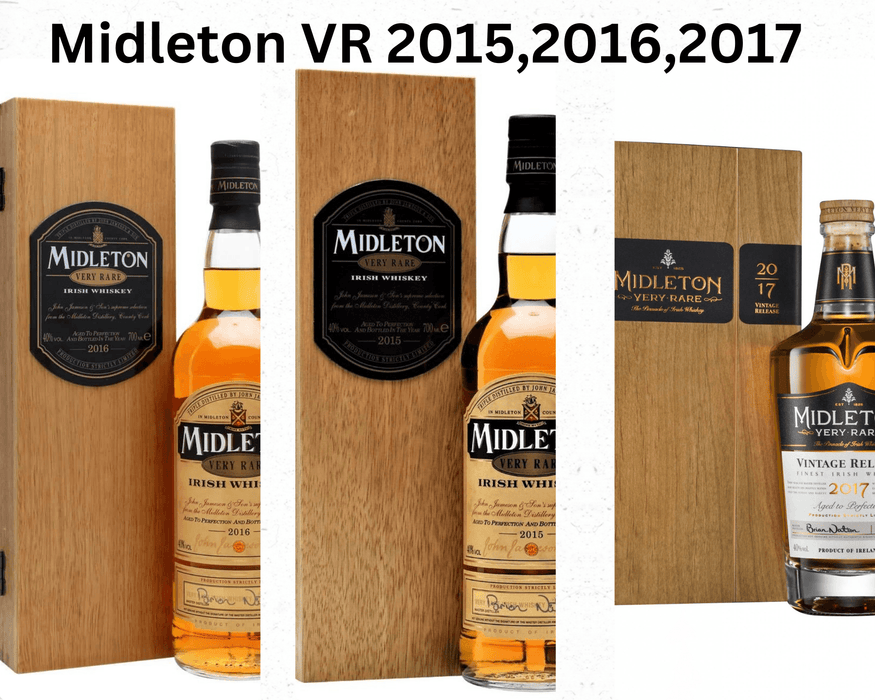 Midleton VR Set 2015,2016,2017
Sold out
Original price
$2,172.00
-
Original price
$2,172.00
Indulge in the ultimate whiskey experience with Midleton Very Rare Set - a limited edition collection of 2015, 2016, and 2017 blends. Elevate your taste buds to new heights.
Introducing the Midleton VR Set 2015, 2016 and 2017 - a limited edition collection of premium Irish whiskey. Handpicked by master distillers, each bottle boasts unique flavors and aromas that are sure to tantalize the senses. From smooth vanilla notes to hints of oak and caramel, this set is perfect for whiskey connoisseurs looking for a truly exceptional drinking experience. The Midleton Very Rare designation ensures that only the finest casks make it into these bottles, making them true collector's items. Don't miss your chance to savor three years' worth of award-winning Irish whiskey in one extraordinary set!
Indulge in the exquisite taste of Midleton Very Rare Set 2015, 2016, and 2017
A limited edition whiskey collection that offers an unforgettable experience
Perfect for collectors or connoisseurs, these highly soughtafter bottles are a musthave addition to any whiskey enthusiast's bar
With only a limited number available worldwide, owning the Midleton Very Rare Set is not just about enjoying premium quality whiskey but also investing in something truly special and exclusive
Midleton Very Rare Set 2015, 2016, 2017.