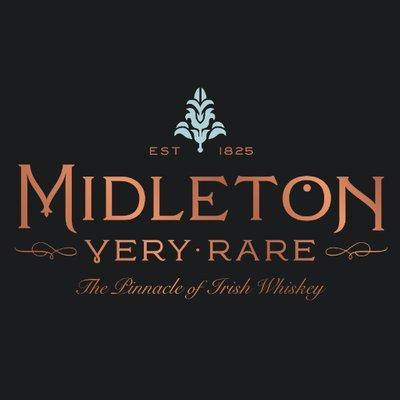 Midleton Very Rare 2019 5cl Sample
Original price
$40.00
-
Original price
$40.00
Experience the essence of Irish excellence with Midleton Very Rare 2019 Single Pot Still Whiskey - a mere sip that will transport you to the heart of Ireland.
Introducing the Midleton Very Rare 2019 5cl Sample - a single pot still whiskey that is truly worth savoring. Made in Ireland, this Irish whiskey boasts of an exceptionally smooth and rich flavor profile that can only be described as perfection in a bottle. The Midleton Very Rare 2019 is meticulously crafted using only the finest ingredients which are carefully chosen to bring out its unique character and distinguished taste. Every sip is guaranteed to transport you beyond borders with an unparalleled experience for your senses. If you're looking for a top-shelf whiskey that's sure to impress even the most discerning palates, then look no further than the Midleton Very Rare 2019!
Experience the exquisite taste of Midleton Very Rare 2019 Single Pot Still Whiskey in a convenient 5cl sample size
Discover why this Irish whiskey is highly sought after by connoisseurs and collectors alike
Indulge in the rich, complex flavors and aromas that make Midleton Very Rare 2019 truly exceptional
Perfect as a gift or for sampling before investing in a full bottle, this sample is a musttry for any whiskey enthusiast
Midleton Very Rare 2019 is the result of the careful blending of exceptional, rare and hand-selected single pot still and single grain Irish whiskeys.
Each cask has been matured exclusively in lightly-charred ex-Bourbon American oak barrels for between 12 and 28 years, imparting a vanilla sweetness
which is in keeping with the rich tradition laid down by the series over the past four decades.
The 2019 edition offers a subtle floral note alongside a hint of fresh herbs and citrus from the Irish grain whiskey contribution, which is complemented by the spicier Irish single pot still whiskey characteristics of cinnamon, clove and black pepper. The vanilla sweetness contrasts with the charred oak to deliver a finishing touch of
orchard fruit, green banana and a hint of barley sugar.