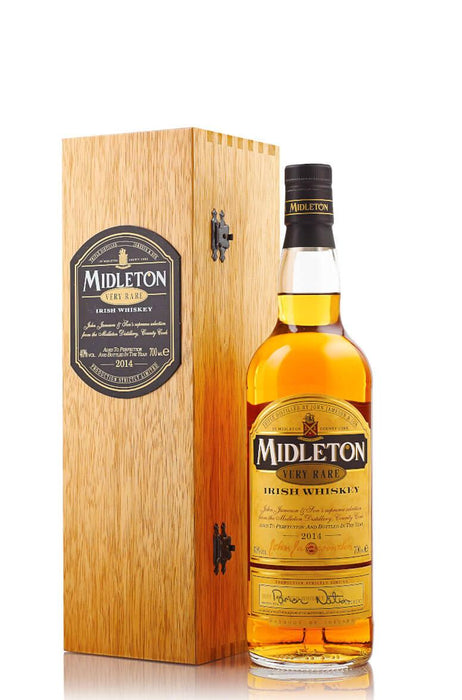 Midleton Very Rare 2014
Original price
$2,173.00
-
Original price
$2,173.00
Crafted by the hands of a master distiller, Midleton Very Rare 2014 is a small batch blend that embodies excellence in every sip.
Midleton Very Rare 2014 is a small batch blend from the world-renowned Midleton Distillery. Crafted under the watchful eyes of their Master Distiller, this rare whiskey embodies the finest traditions and techniques of Irish distilling. Each bottle contains only the most exceptional barrels, carefully selected for their individual character and complexity. With its rich aroma, smooth texture, and elegant finish, Midleton Very Rare 2014 is truly an unparalleled masterpiece that epitomizes the essence of luxury spirits. Indulge in a one-of-a-kind experience with every sip and discover why it's regarded as one of Ireland's most sought-after treasures
Experience the exquisite taste of Midleton Very Rare 2014, a small batch blend crafted by the Master Distiller
Savor the rich and complex flavors of this premium Irish whiskey, perfect for special occasions or gifting
Enjoy a smooth and velvety finish with every sip, thanks to its carefully selected aged casks
Indulge in an exceptional drinking experience that showcases the artistry and expertise behind Midleton's finest creation yet
The 2014 edition of Midleton Very Rare. The first to be selected by new Master Distiller, Brian Nation. The flagship blend from Ireland's biggest distillery (home of Jameson), it is a small batch blend released annually, generally to universal acclaim.