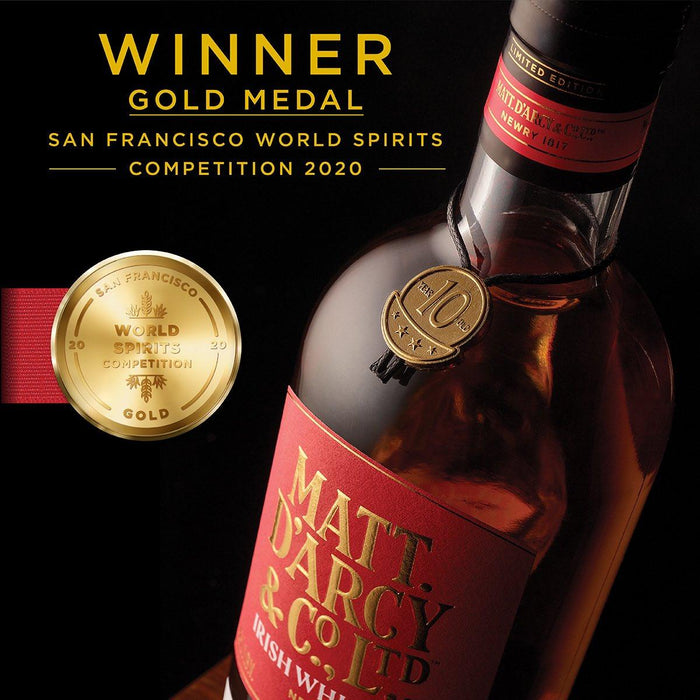 Matt D'Arcy's 10 Year Old Port Finish
Sold out
Original price
$9.00
-
Original price
$71.00
Matt D'Arcy 10 Year Old Finish
A Gold Medal Winner at the San Francisco Wine and Spirits Awards 2020 and Silver Medal Winner in the Blended Irish Whiskey category at the Las Vegas International Whiskey Competition 2020.
This is the first blended Irish Whiskey to be released by the rejuvenated Matt D'Arcy & Co. Ltd first established in 1817; a Port-cask finished 10 Year Old. An exquisite blend of 10 Year Old grain and 17 Year Old single malt, this whiskey is a fusion of flavour with its origins in the port of Newry.
​
Nose
- Experience citrus and fruity layers of conserve sweetness and spice.
Palate
- Discover rich, sweet dried fruit spiciness with notes of barley sugar, malt and a little oak.