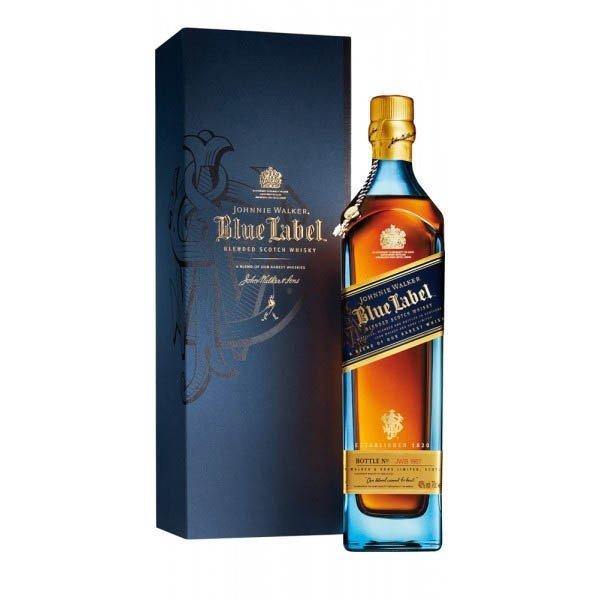 Johnnie Walker Blue 70cl
Save

$66.00
Save

$66.00
Original price
$239.00
-
Original price
$239.00
Savor the ultimate indulgence with Johnnie Walker Blue Label - a super-premium blend that sets the standard for refined taste and luxury.
Introducing Johnnie Walker Blue Label, the epitome of super-premium blends. A true masterpiece that embodies luxury and elegance in each sip. Meticulously crafted with rare single malt and grain whiskies handpicked from across Scotland to create a whiskey unmatched by anything else on the market. The exquisite blend offers an unmistakable taste profile that is smooth and velvety with notes of honey, vanilla, smoky oak, and rich fruits. It's no wonder why Johnnie Walker Blue has become synonymous with unrivaled quality and prestige. Savor the indulgence of this world-renowned Scotch whiskey one glass at a time
Experience the pinnacle of luxury with Johnnie Walker Blue Label, a superpremium blend of rare whiskies
Savor the exquisite taste and smoothness that only Johnnie Walker can deliver in every sip of Blue Label
Elevate your drinking experience with this 70cl bottle, perfect for sharing or as a gift to someone special
Indulge in the rich flavors and aromas of this iconic whisky brand, crafted using only the finest ingredients and expert blending techniques
Johnnie Walker's most prestigious whisky. Probably THE most famous super-premium blend, made up of the finest old-aged malt and grain whiskies. The Cristal of the blended whisky world. Blue Label's bold, multi-layered palate and silky delivery ensure that it sits unchallenged at the top of the Johnnie Walker pile.