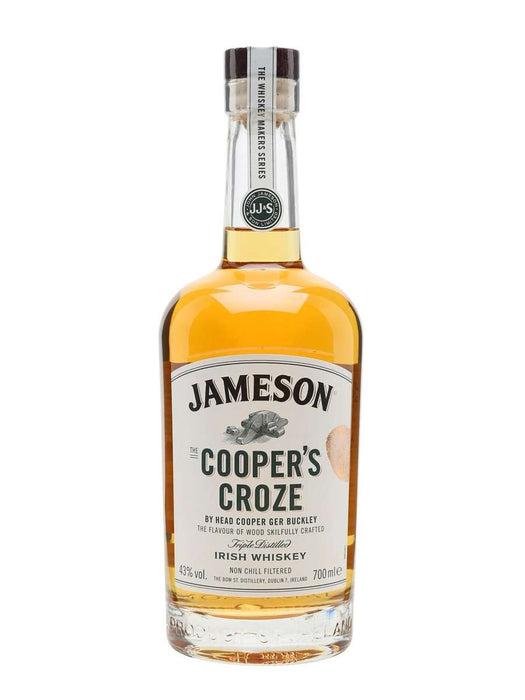 Jameson The Cooper's Croze 70cl
Sold out
Original price
$0.00
-
Original price
$0.00
Jameson, the best-selling Irish whiskey in the world was first established back in 1780. This is when John Jameson first began distilling Irish whiskey in Dublin, Ireland - the same location it remained until the 1970s, which production moved to a new distillery outside of Cork. While everyone has heard of Jameson Original, the company also has a wide range of whiskey expressions on offer.
The Whiskey Makers Series is a special collection of three masterful whiskies, crafted by three craftsmen, each of which plays a special role in the crafting of any Jameson product: the head distiller, the head cooper, and the head blender. Jameson's The Cooper's Croze is a celebration of the person in charge of one of the most essential parts of any whiskey: the barrel. The casks are what brings character to a whiskey, adding colour and flavour.
For that reason, The Cooper's Croze is a wood-forward expression of Jameson. Triple distilled and not chill filtered, the Head Cooper, Ger Buckley, chose a variety of types of wood to show off the importance of cask influences. First and second fill bourbon casks, sherry casks, and virgin American oak all have their piece to say in this finely crafted gem. Who better than a cooper to decide the woods used in such a spirit?