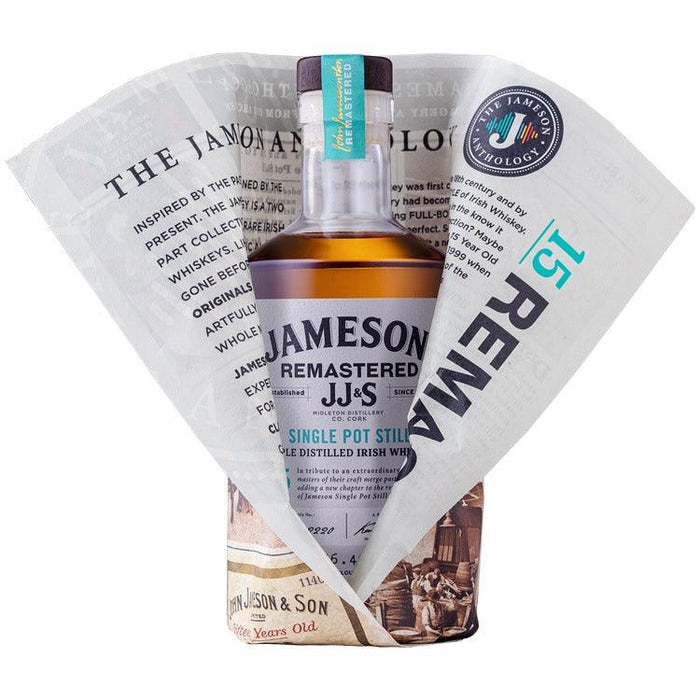 Jameson 15 Year Old Single Pot Still
Original price
$432.00
-
Original price
$432.00
Introducing Jameson 15 Year Old Single Pot Still, the first release from The Jameson Anthology.
Inspired by the past but redefined by the present, The Jameson Anthology is a two part collection of unique and rare Irish Whiskeys. Like great classic music albums gone before, Jameson Remastered takes originals from our back catalogue and artfully reworks them to deliver a whole new experience.
Jameson Remixed, meanwhile, explores and experiments with new expressions from Jameson for an altogether different sensory experience. The first release comes from the Jameson Remastered collection and is a 15 year old expression of a Jameson Single Pot Still Irish Whiskey.