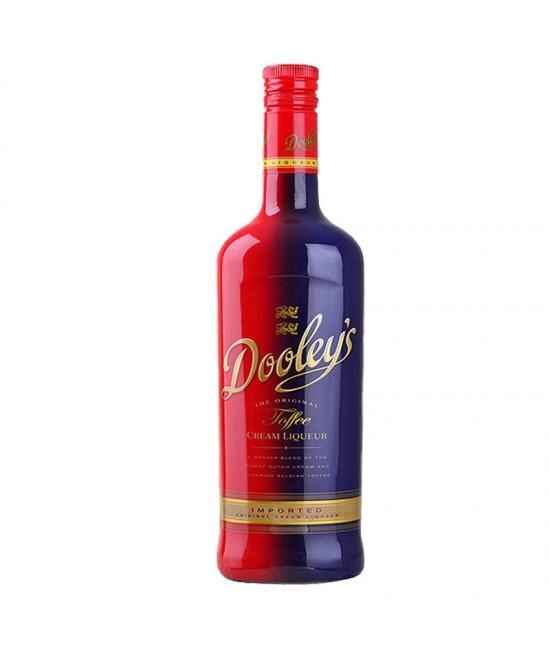 Dooleys Toffee Cream Liqueur 70cl
Original price
$23.00
-
Original price
$23.00
Indulge in the decadent taste of award-winning Dooleys Toffee Cream Liqueur, a velvety smooth cocktail base that pairs perfectly with premium vodka for a truly heavenly sip.
Indulge in the award-winning Dooley's Toffee Cream Liqueur, a decadent treat that's perfect for any special occasion. Its smooth and creamy texture is combined with the rich aroma of toffee, creating a heavenly taste sensation that will leave you begging for more. This versatile liqueur can be enjoyed on its own or used as a cocktail base, pairing perfectly with vodka for an indulgent twist on classic drinks. Whether you're savouring it after dinner or sharing it at a party with friends, Dooley's Toffee Cream Liqueur promises an unforgettable sensory experience that will keep you coming back for more
Indulge in the awardwinning taste of Dooley's Toffee Cream Liqueur for a rich and creamy treat
Elevate your cocktail game with this versatile liqueur that serves as an excellent base for various drinks
Made with premium vodka, this toffee cream liqueur offers a smooth and satisfying drinking experience
Enjoy the perfect blend of sweet toffee and velvety cream that makes Dooley's Toffee Cream Liqueur stand out from other liqueurs on the market
An award-winning cream liqueur, that is a blend of Belgian toffee, Dutch cream and vodka. A fantastic cocktail base.