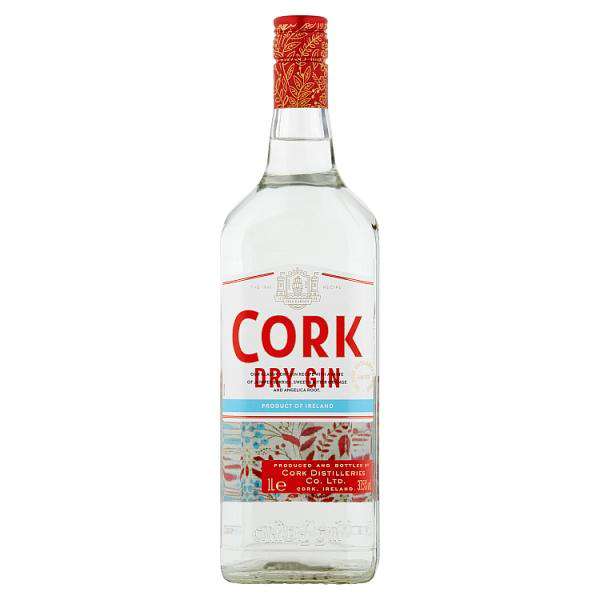 Cork Dry Gin 70cl
Original price
$24.00
-
Original price
$24.00
Indulge in the smooth taste of Irelands finest botanicals with Cork Dry Gin 70cl.
Introducing Cork Dry Gin, a premium Irish gin crafted with carefully selected botanicals to deliver a unique and refreshing taste like no other. This 70cl bottle is perfect for those who appreciate the finer things in life and are looking for an exceptional gin experience. Infused with juniper berries, coriander seeds and angelica root, every sip of this deliciously smooth liquid delivers a burst of flavour that will tantalize your taste buds. Whether enjoying it neat or mixed in your favourite cocktail, Cork Dry Gin is sure to impress even the most discerning gin connoisseur. Elevate your next drink with Cork Dry Gin - simply sophisticated
Crafted with precision and care, this 70cl bottle of Cork Dry Gin offers exceptional quality and value for money
The smoothness of the spirit makes it perfect for sipping over ice or mixing into your favourite cocktail
With its distinct flavour profile and rich history dating back to the early 1900s, Cork Dry Gin is a musttry for any gin enthusiast looking to expand their palate
Cork Dry Gin is a popular Irish gin with a long history, stretching as far back as 1793. Its botanicals include coriander, angelica, lemon, lime and juniper - the result is citrus forward with a good helping of herbaceous notes throughout.