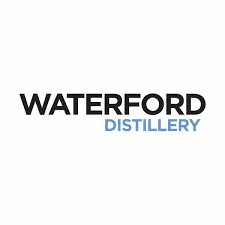 Waterford Lakefield: Edition 1.1 -5cl Sample
Original price
$8.00
-
Original price
$8.00
Indulge in the exquisite taste of Waterford Lakefield: Edition 1.1 -5cl Sample, crafted with care using barley from the lush lands of Co. Laois and awarded Barley Grower of the Year
Introducing the Waterford Lakefield: Edition 1.1 -5cl Sample, a luxurious whiskey that is sure to impress even the most discerning of palates. Crafted with care by one of Ireland's top barley growers, located in the lush countryside of Co. Laois, this exquisite blend boasts a complex profile that is both rich and smooth. Capturing the essence of the stunning Lakefield terroir where it was born, this small-batch whiskey has been aged to perfection and meticulously blended for an unforgettable taste experience. As recipient of numerous accolades including Barley Grower of the Year, you know you are enjoying only premier quality ingredients with every sip. Treat yourself or impress your guests with a truly exceptional tasting experience they won't soon forget; indulge in Waterford Lakefield: Edition 1.1 – 5cl Sample today!
Experience the taste of Lakefield's lush countryside in every sip with Waterford Lakefield Edition
Enjoy the smooth and rich taste of this smallbatch Irish whiskey, crafted with care and attention to detail
Savor the complex notes of vanilla, honey, and oak that make Waterford Lakefield Edition
1 a musttry for any whiskey lover
Lakefield: Edition 1.1 – Lakefield, inland in Lush Co. Laois, is farmed by the enigmatic Seamus Duggan – a Barley Grower of the Year trophy winner. Derived from limestone and sandstone, these well-drained, deep loam soils produce exceptional barley. This edition is a mellow dram with hints of rhubarb and apple tart fresh from the oven.
This is a 5cl sample decanted into a generic bottle from original 700ml bottle.