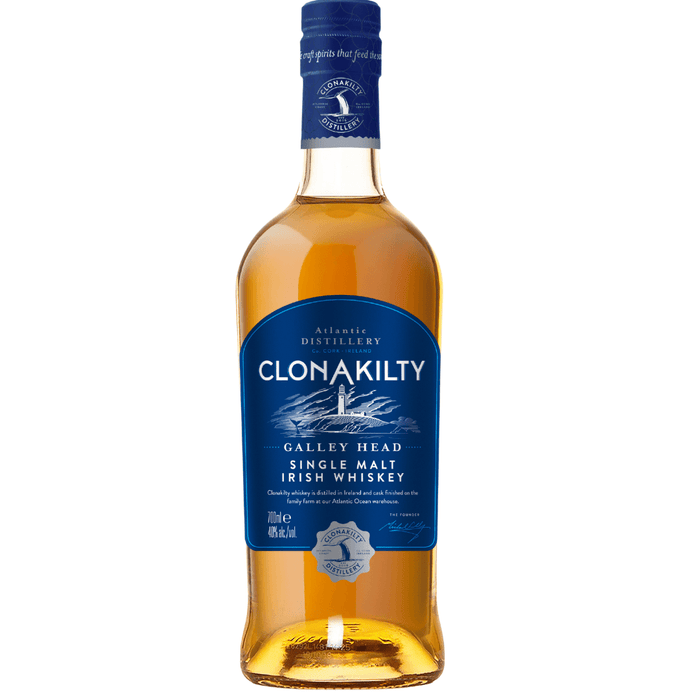 Clonakilty Galley Head Single Malt 5cl Sample Dram
Sold out
Original price
$4.00
-
Original price
$4.00
Indulge in the rich and smooth flavor of Clonakilty Galley Head Single Malt Irish Whiskey, now available in a convenient 5cl sample dram. Let the taste transport you to the rugged beauty of Galley Head with every sip
Experience the distinct taste and aroma of Clonakilty Galley Head Single Malt Irish whiskey with our 5cl sample dram. Inspired by the rugged coastline of Galley Head in Ireland, this single malt provides a unique flavor profile that embodies its maritime heritage. With every sip, you'll be transported to the windswept cliffs overlooking the Atlantic as notes of vanilla, honey, and oak blend seamlessly together for a smooth finish. Perfect for savoring on its own or mixing into your favorite cocktail, this limited edition whiskey is sure to impress even the most discerning palates. Order your Clonakilty Galley Head Single Malt 5cl Sample Dram today and experience one of Ireland's finest whiskies!
Savor the smooth and rich flavor profile of this premium single malt whiskey
Enjoy a 5cl sample dram for an affordable way to try out this exceptional Irish whiskey
Treat yourself or gift a fellow connoisseur with the luxurious taste of Clonakilty Galley Head Single Malt 5cl Sample Dram
This si a 5cl sample dram filled inhouse from an original bottle
Galley Head single malt is a premium Irish whiskey gently cut with water naturally filtered through the coastal rock formation of the south west Irish coast.
Finish
Matured and finished in a minimum of two hand selected casks.
Tasting Notes
Aromas of cocoa and rick fruits leading to flavours of dark chocolate, red berries and liquprice with a long finish of oak spices and smooth dark chocolate.