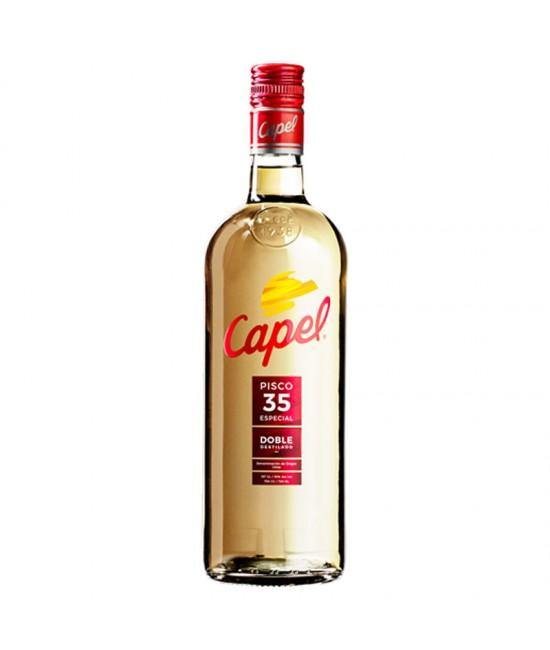 Capel Pisco 35% Especial Doble Destilado
Sold out
Original price
$26.00
-
Original price
$26.00
Pisco, the Chilean brandy, is a grape distillate. The name comes from "Pisku", which means "flying bird" in Quechua (Inca language).
The Elqui Valley, where the grapes grow, lies in the middle of one of the driest deserts in the world. The fields and vineyards are irrigated with melt water from the Andes.
Pisco Sour, the national drink of the Chileans.
35% ABV
700ml Bottle