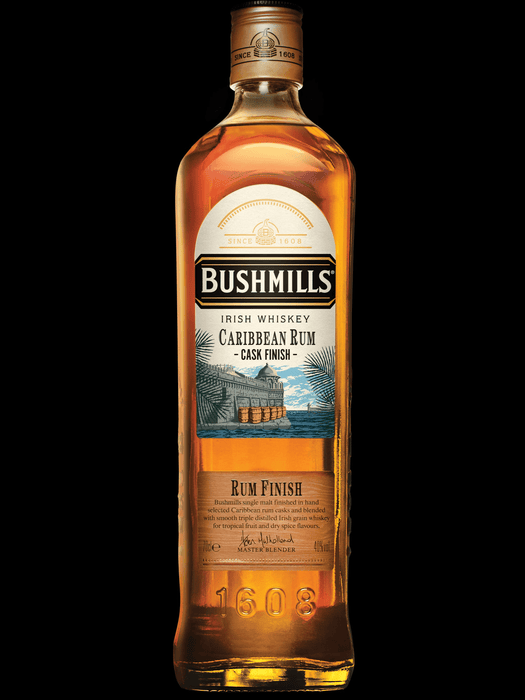 Bushmills Caribbean Rum Cask Finish
Sold out
Original price
$27.00
-
Original price
$27.00
The Bushmills Caribbean Rum Cask Finish range is the newest addition to the Bushmills family. Each unique cask finish creates extra flavour, choice and variety for premium Irish whiskey drinkers and spirits explorers.  For established Bushmills brand lovers, they represent an exciting alternative and a special reward.
Colour: Rich gold in colour with a distinctive amber hue.
Nose: Immediate crisp apple freshness married with unmistakable Bushmills honey maltiness gives way to notes of creamy toffee and bursting exotic fruit aromas of pineapple and coconut.
Taste: On the palate, instant sweetness exhibits in caramelized brown sugar notes, interweaving with tones of sticky toffee, leaving the quintessential Bushmills malt character evident throughout.  
Finish: Long, soft and smooth, the Caribbean rum cask imparts a lingering, sugary sweet finish to this whiskey.