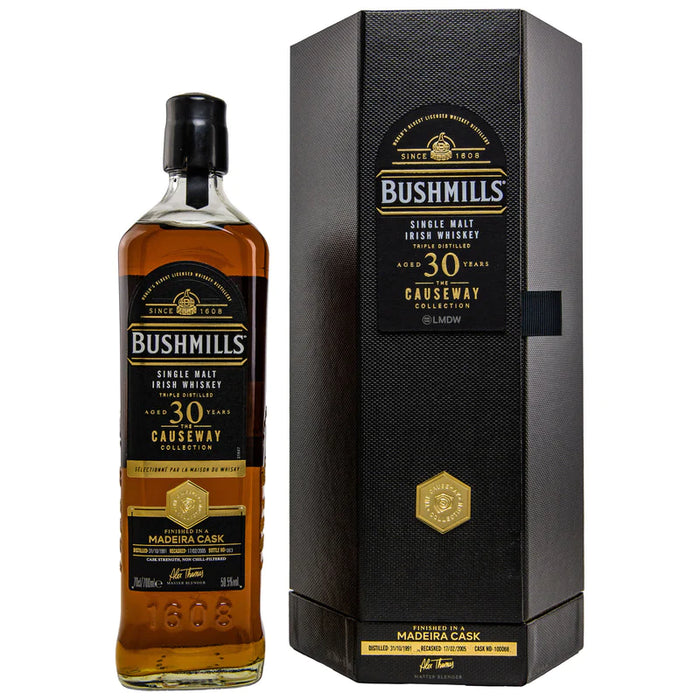 Bushmills 1991 Madeira Cask Finish
Original price
$1,129.00
-
Original price
$1,129.00
This rare single malt was triple distilled on Oct. 31st, 1991, where it was then aged in hand-selected bourbon and sherry casks for 13 years and four months. From there, it was blended and continued its maturation in three first-fill Madeira wine casks in February of 2005.
The distiller's notes show that the 30 Year Old has a nose of roasted walnuts, creme brulee, and baked peaches mixed with sweet notes of hazelnut and orange marmalade.
The palate has a soft texture that offers notes of fresh pralines and toffee, before revealing sweet and dark chocolate, orange peel, and molasses. It finishes long with sweet vanilla bean and mocha flavors.