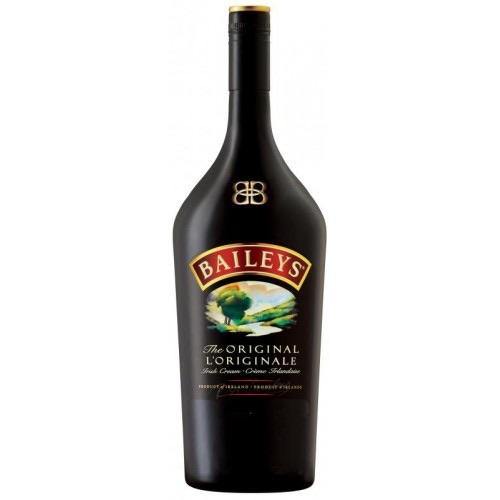 Baileys Original Irish Cream Liqueur Litre
Sold out
Original price
$24.00
-
Original price
$24.00
Indulge in the velvety smoothness of Baileys Original Irish Cream Liqueur - a taste of Ireland in every sip.
Indulge in the rich and creamy Baileys Original Irish Cream Liqueur, crafted using only the finest ingredients sourced from Ireland. This luxurious liqueur boasts a velvety smooth texture that melts into your palate with every sip, leaving behind tantalizing notes of vanilla, cocoa and sweet cream. Distilled to perfection, this irresistible beverage can be enjoyed on its own or blended with your favorite coffee or dessert for an indulgent treat that is simply unmatched in taste and quality. Whether it's a special occasion or just a cozy night at home, let Baileys Original Irish Cream Liqueur take you on a journey to the lush green hills of Ireland one sip at a time
This liqueur can be enjoyed neat, over ice or used to create delicious cocktails for any occasion
With its smooth texture and sweet flavor, Baileys Original Irish Cream Liqueur Litre is perfect for indulging in after dinner or as a dessert treat
Made with highquality ingredients, this luxurious liqueur makes an excellent gift choice for anyone who appreciates the finer things in life
Baileys signature Irish blend ranks as the world's number one selling liqueur and cream liqueur brand (Impact Magazine, Feb 2011). The blend of spirits and whiskey uniquely preserves the classic taste of the Irish cream and is perfect in coffee or in a hot chocolate. Simply pour over ice cream for an indulgent dessert.