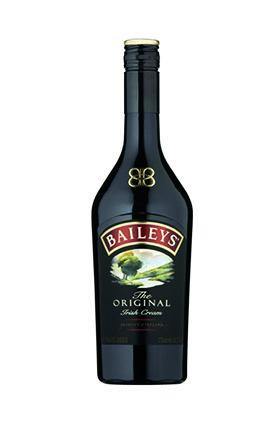 Baileys Original Irish Cream Liqueur 70cl
Original price
$18.00
-
Original price
$18.00
Indulge in the smooth and creamy taste of Ireland with Baileys, the original liqueur brand beloved worldwide.
Baileys Original Irish Cream Liqueur 70cl is a true delight for those who appreciate the finer things in life. The world-renowned liqueur brand, Baileys, has been perfecting its signature recipe since 1974 and this creamy blend of Irish whiskey, fresh dairy cream and subtle hints of cocoa and vanilla offers an indulgent experience with every sip. This sophisticated drink can be enjoyed on its own or added to coffee or dessert for an extra touch of luxury. Whether you're hosting a dinner party or simply seeking some self-indulgence, make sure to order your bottle of Baileys Original Irish Cream Liqueur today and treat yourself to something special!
Indulge in the rich, creamy taste of Baileys Original Irish Cream Liqueur
A luxurious treat for any occasion
The iconic liqueur brand is made with real Irish cream and premium spirits, creating a smooth and velvety texture
Enjoy the versatility of Baileys as it can be sipped on its own or used to add delicious flavor to coffee or dessert recipes
With its distinctive bottle design and reputation for quality, Baileys Original Irish Cream Liqueur makes an impressive gift for any liquor connoisseur
Baileys signature Irish blend ranks as the world's number one selling liqueur and cream liqueur brand (Impact Magazine, Feb 2011). The blend of spirits and whiskey uniquely preserves the classic taste of the Irish cream and is perfect in coffee or in a hot chocolate. Simply pour over ice cream for an indulgent dessert.